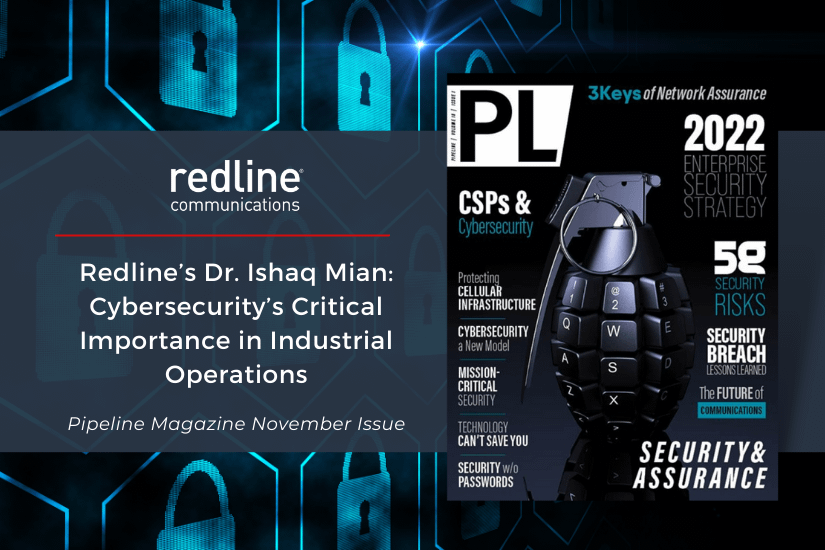 In the world of industrial automation, the interdependencies introduced by the integration of the physical with the cyber poses associated security implications for critical infrastructures. Wireless systems can be more vulnerable to security issues than wireline deployments, and methods popular for many private Wi-Fi networks, such as restricting physical access to private areas, reducing RF emission, and site surveys, have become ineffective. Businesses must include security infrastructure in designing industrial-grade wireless networks to protect and prevent passive and active attacks, including physical.
In the November issue of Pipeline, focusing on Security and Assurances, Dr. Ishaq Mian, Redline Communications' VP of Product Management and Sales Engineering, takes a closer look at the various types of security threats that broadband wireless systems face and reveals the best practices for building industrial wireless networks with a holistic approach to security.
Read the full article in Pipeline's newest issue here.